Introducing:
Teaching Recorder in the Music Classroom
Published by MENC:
(The National Assocation for Music Education )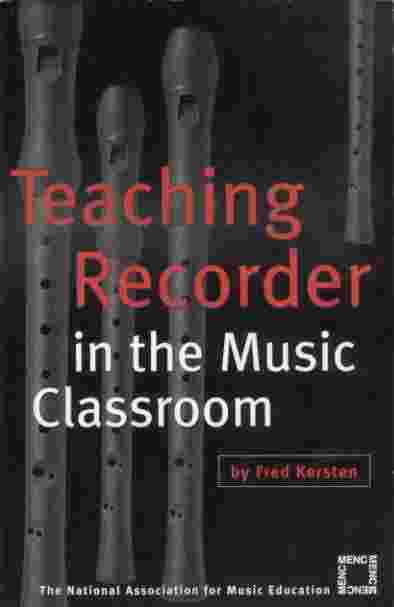 A practical 119 page text, with a major chapter on using the Recorder in the Orff Classroom by Konnie Saliba, nationally and internationally known Orff clinician. Musical examples and songs of a multicultural nature are included, as are exercises and techniques for working with the Orff approach.
This book is developed as a quickly accessible "guide to use" that provides the busy teacher, in an interesting and highly readable manner, with aspects of recorder playing /teaching that are not covered in presently available methods. A few of the myriad topics include:
National Standards lessons for grades 3-12. Integration of the recorder into the general music curriculum.
Instruments for the physically challenged and fingering charts that can be utilized.
Tonguing techniques and examples which are practiced by experienced and knowledgeable players for improved articulation.
Arranging for the classroom; including ranges and transpositions. Teachers then can arrange and develop ensembles for classroom performance and choral accompaniments.
History of the recorder development. Students can learn about the fascinating origins of the instrument they play.
Hand position, relaxation, and breathing exercises.
Recorder with other instruments including band and strings.
Recorder and Technology--utilization of MIDI and other technology for lesson and performance support.
Demystifying the bass recorder. so that it may find its place in the classroom recorder ensemble.
"Chockfull of real world information" such as a method book evaluation checklist, information on classroom instrument cleaning, thumb rests, recorder festivals, and instrument purchase.
There exists a tremendous opportunity for recorder ensemble playing in the classroom because of availability and low cost of ensemble instruments. Lists of quality arrangements and methods for referral are included. The fingering charts are one of the most complete and best in the world, and are provided by Aulos and internationally known Dolmetsch Recorder Workshops in England. We are fortunate in having practical suggestions in this book from many elementary and middle school teachers who are presently using recorder in their classrooms.

Availability:Order through: MENC at 1806 Robert Fulton Drive, Reston VA 20191. Telephone orders: 800-828-0229. http://www.menc.org/ Price: $12.00- members,
$15.00-non members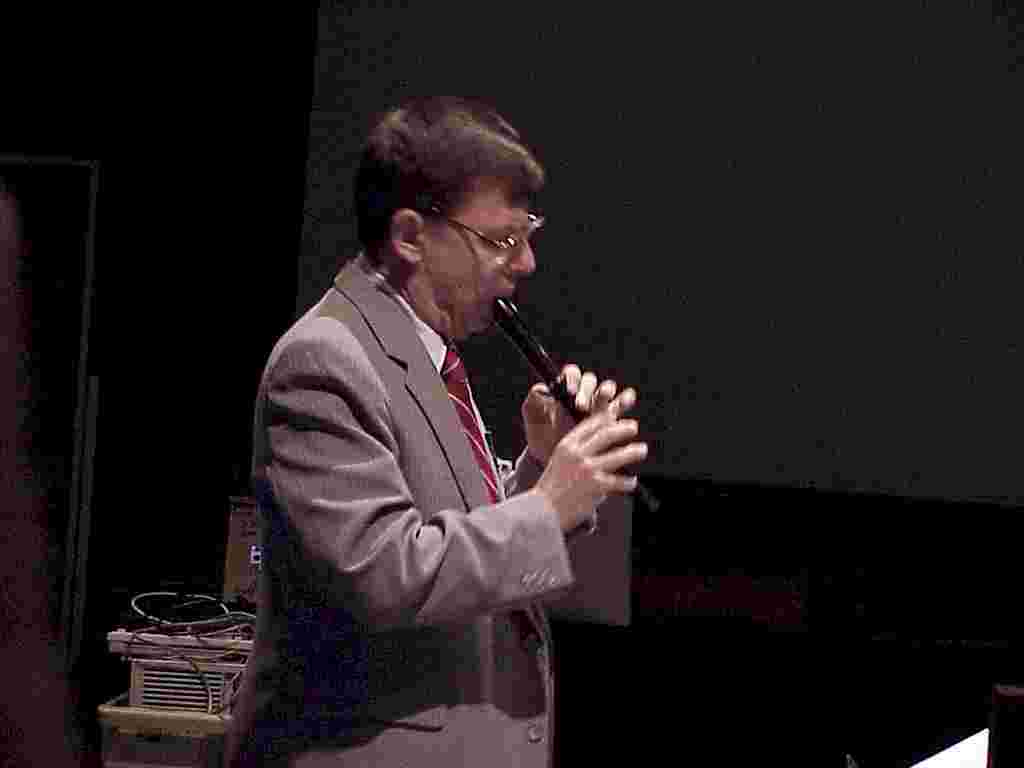 Fred Kersten's articles on Recorder have been featured in American Recorder Teaching Music, PMEAnews , and General Music Today. His study of recorder has been at Indiana University and Long Island Recorder Festival. He has Orff training and is a veteran of many years of successful public school K-12 vocal music teaching. He wrote this practical book based on many years of teaching recorder to children and college students with an intense desire to help music teachers raise the quality of teaching and performance of recorder in the public schools.
Fred will be happy to answer questions via email about the book, or provide any recorder information that would be helpful for teaching your students. His web page is devoted to the recorder. Stop by and visit!