DR. FRED KERSTEN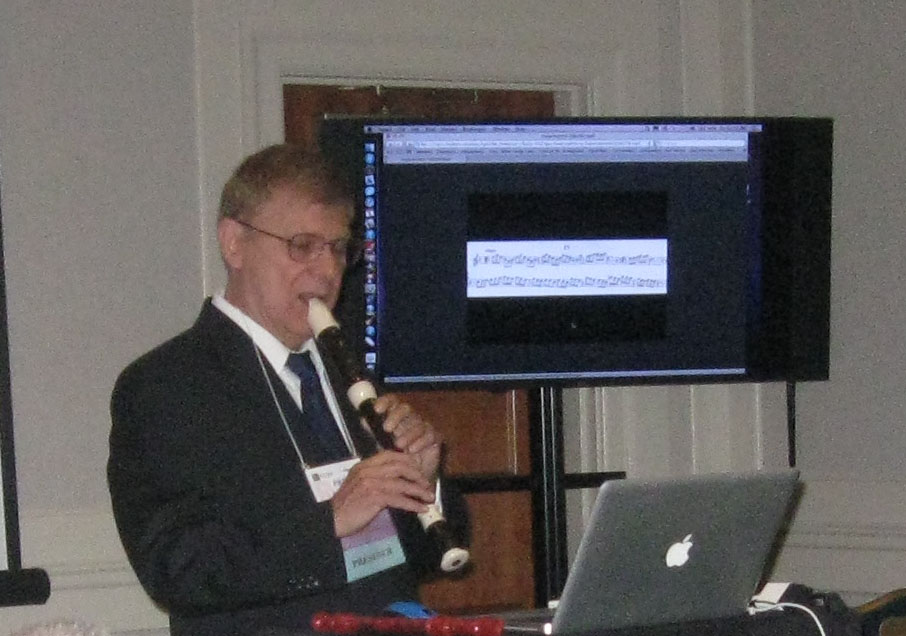 Hartford 2013 NAfME
A San Antonio ROADIE IN ACTION!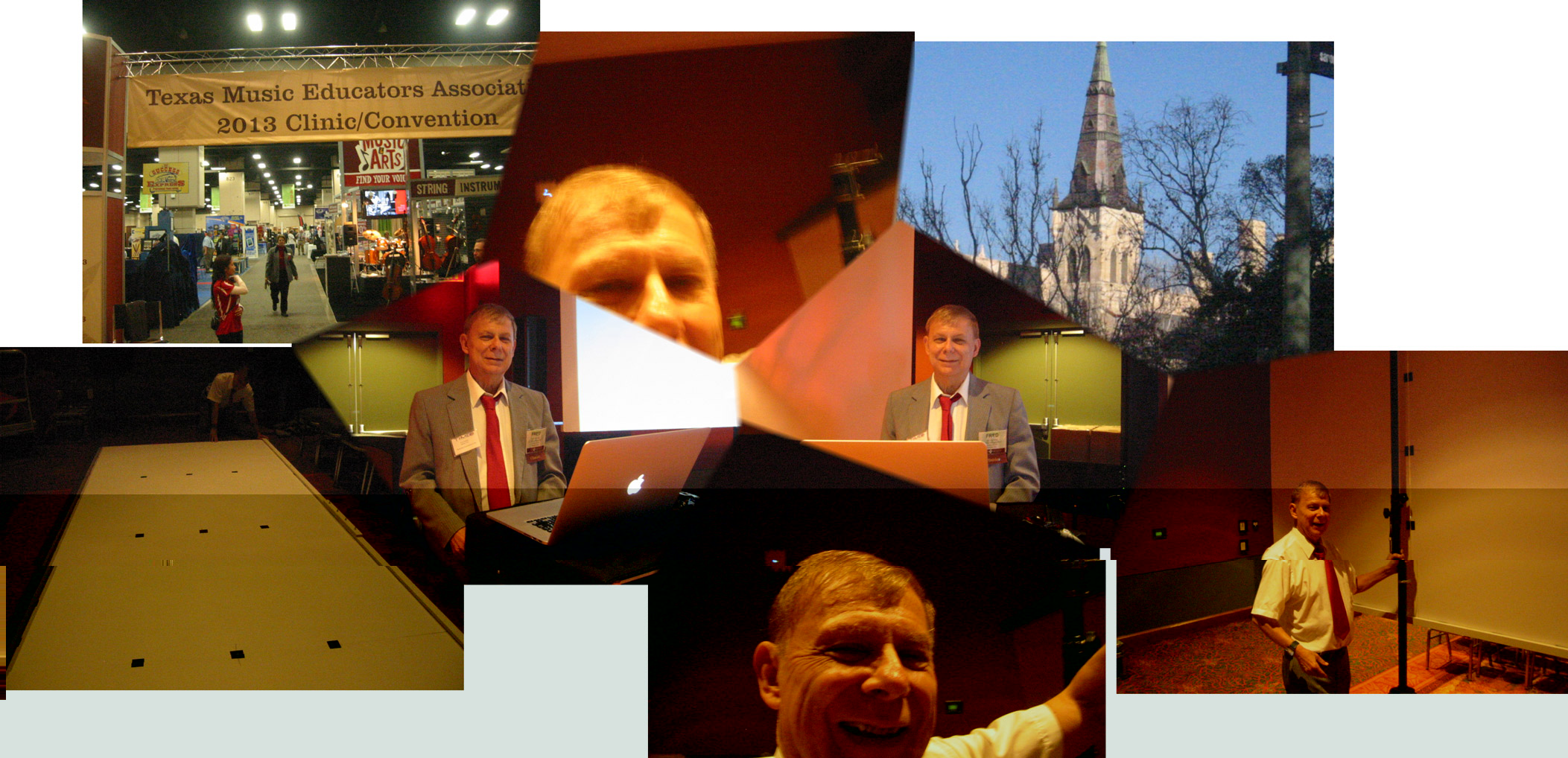 2013 TMEA/TI:ME National Music Conference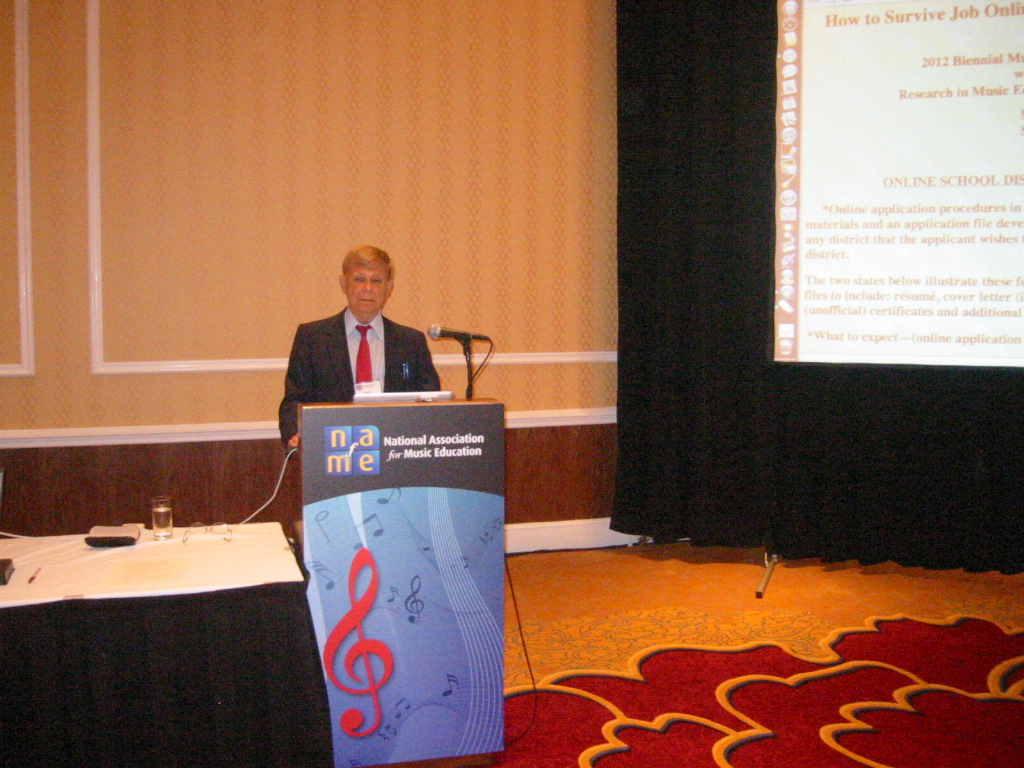 2012 Biennial Music Education National Conference
with Special Focus on Research in Music Education and Music Teacher Education
MENC Eastern Division Conference, 2009
TI:ME Presentation in Grand Rapids Michigan, 2008
MENC Presentation in Hartford, 2007

MENC Presentation in Minneapolis, 2004

REAL RECORDER PERFORMANCE--Marcello Sonata in F--FRED PERFORMING!!

CURRENT MOVIES--FRED PRESENTING!
* JOINT REGIONAL CONFERENCE OF THE COLLEGE MUSIC SOCIETY SOUTHERN CHAPTER/ KNOXVILLE
*NAMM Anaheim
*TMEA San Antonio
*TI:ME San Antonio--Audio File of Entire Presentation
A neat Book from MENC!!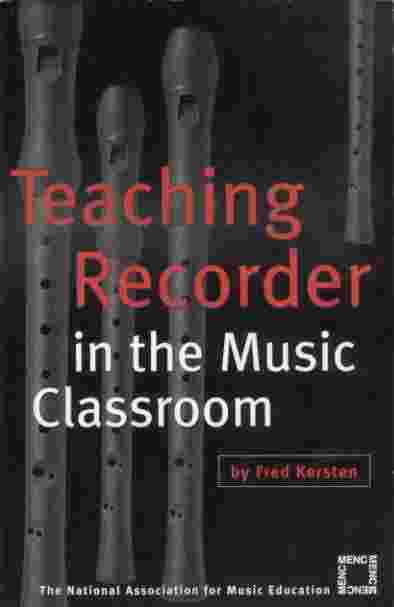 The National Association for Music Education
Click on cover for description
and details!

Fred Conducts The Fishkill Elementary School Choraleers
Pablo The Reindeer
A Tragic Story
Talk To The Animals

FRED IS CONDUCTING RESEARCH IN EARLY CHILDHOOD TECHNOLOGY AND WORKING
IN THE FOLLOWING AREAS:
*MUSIC EDUCATION
*DISTANCE EDUCATION
*MIDI AND DIGITAL AUDIO
*MULTIMEDIA WEB PAGE AUTHORING

Fred has extensive public school background and has taught music and conducted children's choirs in the public schools of New York He has strong college-level experience teaching experience, and is certified as a Superintendent of Schools. He holds five degrees and is widely published in educational professional journals with over 57 articles to his credit.
Fred has an interesting major instrument. He is a professional recorder player with wide background of playing and experience. In addition to training in Class Piano, Orff, Kodaly, and current accomplishment in technology and music synthesis he is a gifted chef and an accomplished craftsman in woodworking.